News
5 Best Skincare Tips To Enhance Your Natural Beauty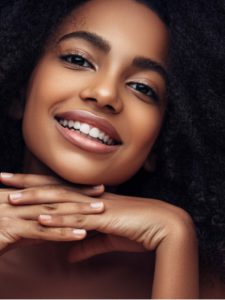 We all dream of flawless, glowing skin — but this is not always easy for everyone to achieve. With a wealth of information floating around the internet, it is often hard to decipher which are the
best anti-aging skincare tips
and which aren't worth your time. Follow our favourite skincare tips to learn
how to enhance your natural beauty
and take the first steps for a stunning, natural look.  
Maintain a healthy diet
There's nothing quite as good for your skin as what you feed it with. Maintaining a healthy diet that has plenty of greens and avoids carbohydrates is a great way to
enhance your natural beauty
. Omega-3 fatty acids, found in flax seeds, walnuts, and fish, can help your skin to create a natural barrier that holds on to moisture.
Avoiding dehydrating substances such as alcohol and cigarettes is also recommended to reduce the risk of early-onset wrinkles. When you smoke a cigarette, you are inhaling over 4,000 toxic chemicals into your body. Alcohol has been proven to reduce skin elasticity and cause puffy eyes. So if you are drinking alcohol, you should ensure that it is in moderation to support maintaining the integrity of your skin, in addition to other health benefits.
Protect your skin from the sun
One of the
best skin care tips from dermatologists
is simply protecting yourself from harmful UV rays. There are a range of ways that you can protect your skin from unwanted sun damage, including wearing SPF makeup, sunglasses and using broad-brimmed hats. The
best anti-aging skincare tips
will tell you to avoid UV damage to your skin at all costs. So rather than just bringing out the sunscreen for a day at the beach, your skin should be protected on a day-to-day basis.
For those whose skin has suffered from UV damage, incorporating important vitamins and antioxidants into your skincare regime can certainly help. Topical creams and serums usually contain Vitamin C among other nutrients that your skin will love. They can be incorporated under a layer of sunscreen or makeup, but they should always be applied after cleansing your skin.
Moisturise day and night
When dermatologists and other skincare specialists advise on
how to enhance your natural beauty
, often the most valuable tips are the simplest ones. A practice such as moisturising twice a day can have huge benefits in helping your skin to retain moisture. Skincare experts recommend that moisturising should take place directly after you shower, and again before you go to the bed for the most beneficial results.
Experts recommend using non-fragrant moisturisers which are gentle enough for everyday use. For some, moisturising may not seem like enough to
enhance your natural beauty
, but it is also important not to layer too many products onto your skin. Using too many products on top of your moisturiser can create clogged pores which are detrimental to naturally radiant skin.
Cleanse and exfoliate
A clean face is a healthy face. So performing daily cleansing is amongst some of the
best skincare tips from dermatologists
. It is important to choose the right cleanser for your skin type to ensure that your skin is getting the most out of your daily skincare routine. There are a range of cleansers on the market which are suitable for all types of skin and the only real way to know which one is right for you is through a process of trial and error.
Exfoliation is a key step in the process of
how to enhance your natural beauty
— but it is important not to exfoliate too much. Exfoliating makes us feel fresh and helps the skin to appear radiant but too much exfoliation can also have a harsh effect on your skin. The
best skin care tips from dermatologists
suggest exfoliating your skin 2-3 times per week to keep your lovely natural glow.
Nourish your face
As you will see from the tips above, all the
best anti-aging skincare tips
involve keeping your skin nourished, both inside and out. That's why drinking plenty of water is so critical — hydration is the number one factor that determines the radiance of your skin. For your best chances to
enhance your natural beauty
, you need to keep your body (and your skin) hydrated as much as possible.
Drinking water helps to flush out nasty toxins in your skin and it helps to maintain your skin's elasticity as you age. In addition to helping you to achieve beautiful, glowing skin, keeping up your water consumption also contributes to healthy hair and nails too. It all comes back to the age-old adage that in order to be beautiful on the outside, we need to keep ourselves beautiful on the inside too.
For more skincare tips, contact the experts at The Cosmetic Lounge and see how we can help you on your journey to glorious, radiant skin.