With years of experience in the Australian cosmetic skincare industry, our team at The Cosmetic Lounge has personally witnessed the rise of cosmetic skin therapies in Australia. Over the years, we have seen an increase in the popularity of certain treatments due to their effectiveness and lasting quality. Listed below are the 5 best cosmetic skin treatments available right now.
Anti-wrinkle treatments
Wrinkles are something that we all experience in life at one stage or another. Wrinkles visually contribute to aging the face and over the years they become an unsightly enemy of youthful-looking skin. Over time, the skin begins to lose elasticity and becomes thinner and drier, which contributes to the formation of wrinkles, creases and lines on the skin. Another contributing factor for wrinkles is repetitive muscular movements, which eventually become etched in our faces. It is these muscle movements that cause issues such as crow's feet and frown lines on the face.
One of the best anti-wrinkle treatments that we have found at The Cosmetic Lounge is injectables. Anti-wrinkle cosmetic injectables are a non-invasive way to combat wrinkles in the face. As a quick and effective skin treatment, these injectables provide natural-looking results which are easy to maintain over the long term. In our opinion, injectables are one of the best treatments for aging skin available in the market right now.   
Lip fillers
Your lips are an important contributor to your overall facial appearance. Many don't realise that if your lips are too thin, unbalanced, or non-symmetrical, it can throw your entire appearance off completely. Some people are born with naturally thin lips, while others may be frustrated by being unable to achieve a full lip look and seek to give them a boost.
At The Cosmetic Lounge, we find that lip fillers are one of the best anti-wrinkle treatments for the face. Lip fillers are extremely effective in changing the look of your face entirely. Performed by registered doctors and nurses, these treatments are one of the most affordable cosmetic facial procedures to restore volume and plumpness to your lips.
When performed for a natural-looking effect, lip fillers are subtle treatments for aging skin, which can enhance all your facial features. Cosmetic lip injections not only help to increase the size and symmetry of your lips, but they also work to combat fine lines around the mouth as an added benefit.    
Dermal jaw and chin fillers
As we age, the muscles in our face begin to degrade and lose their shape. Depending on the individual, this can mean losing important definition in different areas of the face, which requires expertly delivered dermal treatments to correct. This is why we consider dermal fillers to be important treatments for aging skin.
The difference that prominent facial features such as the chin can make to your overall appearance can be astounding. Many believe that dermal fillers for the jaw are one of the best cosmetic skin treatments as they have the ability to redefine your features for an ultimately youthful appearance. Unlike our anti-wrinkle treatments, which require the muscles to be relaxed in order to smooth out unwanted lines in the face, dermal treatments work to strengthen the muscles in the jaw to create a fuller, more shapely appearance.
Cheek fillers
Prominent cheekbones are something that many have longed for over the years and until recently, this was nothing more than a dream for so many Australians. But with the incredible advancement in cosmetic injectables, developing beautiful, contoured cheekbones has now become a reality.
Though cheek fillers don't change your bone structure, dermal injections are delivered into the muscular system in your cheeks to give the appearance of more prominent cheekbones. As with other dermal fillers, the injections work to stimulate the muscles of the face to appear firmer making them one of the best anti-wrinkle treatments available.
When performed by professional, qualified doctors and nurses, dermal cheek fillers work to lift the skin in a natural-looking way. Filling the cheeks also has the ability to reduce the appearance of wrinkles in other parts of the face as the skin becomes tighter.
Non-surgical rhinoplasty
For those who are not yet ready to commit to surgery to change their features, non-surgical rhinoplasty is a safe — albeit temporary — alternative treatment option. Non-surgical rhinoplasty treatments involve injecting fillers into areas around the nose to smooth out lumps and bumps for a more contoured look overall.
This is one of the best cosmetic skin treatments for those who are considering surgery but are not 100% sure of whether they would be happy with the results. Utilising the services of a qualified technician to administer the treatments can help people to decide what kind of look they would be happy with if they chose to engage the surgical route.   
Choose The Cosmetic Lounge for the best cosmetic skin treatments available in Australia. Whether you are looking for the right place to receive your first cosmetic skin treatment or you just prefer to work with professionals who boast years of experience in the industry, our service in Sydney is second to none. 
When it comes to preserving our young, good looks, there is really one main external feature that needs to be treated well and maintained — our skin. While there are various haircuts, hair colours and nail treatments that can create a more youthful appearance, it's the condition of our face and neck skin that makes all the difference to how young we look. 
As a team of qualified medical professionals who provide both cosmetic and advanced skin treatments to women and men across Sydney, we know a thing or two about skin. To help keep your skin looking youthful as you age, we've put together a list of 5 ways to stay young and beautiful.
Platelet-rich plasma therapy
Often referred to as the "vampire facial", platelet-rich plasma treatments promote collagen production — which is responsible for healthy and tight skin. As we age, our bodies naturally produce less collagen and our existing stores break down over time. Platelet-rich plasma (PRP) treatments are an incredibly popular solution for those who want to know how to stay young and beautiful, especially among celebrities like Kim Kardashian West.
By drawing a blood sample and extracting your plasma and platelets, your cosmetic medical professional can create a concentrated sample of PRP and re-inject it into your skin to promote collagen production. Those who regularly have this treatment see a visible reduction of fine lines, scars and even hyperpigmentation — making it one of our top skin treatments for staying young and beautiful.

Retinol peels
As you age, you may find yourself wondering how to look young and beautiful at 40, 50, 60 and older. Popular with those who want tighter and brighter skin, retinol or timeless peels are suitable for sensitive, scarred and prematurely aging skin. 
Treatment such as Essential Peptide Peel and Timeless Peel contain vitamin A (retinol) and stimulating lactic acid, both of which are well-renowned anti-aging powerhouses, these peels deeply penetrate your layers of skin to encourage cell turnover. By removing dead skin cells, triggering protein synthesis and restoring your skin's moisture barrier, your skin will look noticeably less lined, wrinkled and dull — leaving your face looking bright, tight and youthful. 

PDO Threads
Thread lifts are a relatively new form of non-surgical face lift. If your face has lax or sagging skin and you want a tighter, fresher, more youthful look, this treatment may be suitable. There are no cuts or incisions.
PDO threads are a special medical grade thread that is thinner than hair, made of protein and are super safe. Research has confirmed that PDO relaxes tendons and muscles, whilst a foreign body reaction improves the blood flow to the area stimulating the production of new collagen in the skin. It also stimulates elastin and hyaluronic acid, both substances are key to maintaining firm, youthful looking skin!

Micro-needling
As you know, collagen is the essential protein we need to have tight, bright skin. For those asking how to stay young and beautiful, micro-needling is the answer to rejuvenated, young and collagen-rich skin. 
Creating tiny tears in your skin with a fine-needle roller or pen, your medical professional is essentially creating small sores. While this might sound counterproductive, the body's natural healing process actually increases collagen production — tightening, smoothing and brightening your skin. During your micro-needling session, your skin will also be treated with various rejuvenating vitamins and minerals, so you can enjoy the effects of increased collagen production and recently treated skin.  

Anti-wrinkle injections
Last but not least, is Australia's fastest-growing treatment for maintaining young and beautiful skin — anti-wrinkle injections. If you don't know what to do to stay young and beautiful, remember the famous saying, "prevention is better than cure". By preventing the formation and settling of wrinkles in your skin, anti-wrinkle injections work to keep you looking young as you get older. 
Intercepting the signals between the nerves and muscles in your face, anti-wrinkle injections decrease your facial movements and skin stress — helping you maintain a youthful and beautiful face. Usually injected into high-use areas such as your crow's feet, frown lines, forehead lines and bunny lines, anti-wrinkle injections prevent the formation of wrinkles and soften their appearance. Perfect for those with light lines or those who have beautiful, youthful skin and want to keep it that way! 
Book a treatment with a cosmetic expert today 
Providing all of the above treatments at our clinics in Wolli Creek, Penrith and Wollongong, The Cosmetic Lounge is the place to go for young, tight and beautiful skin. Our team of trusted medical experts will ensure that your treatment is professional and will work to enhance your natural beauty. Book a treatment on our homepage today.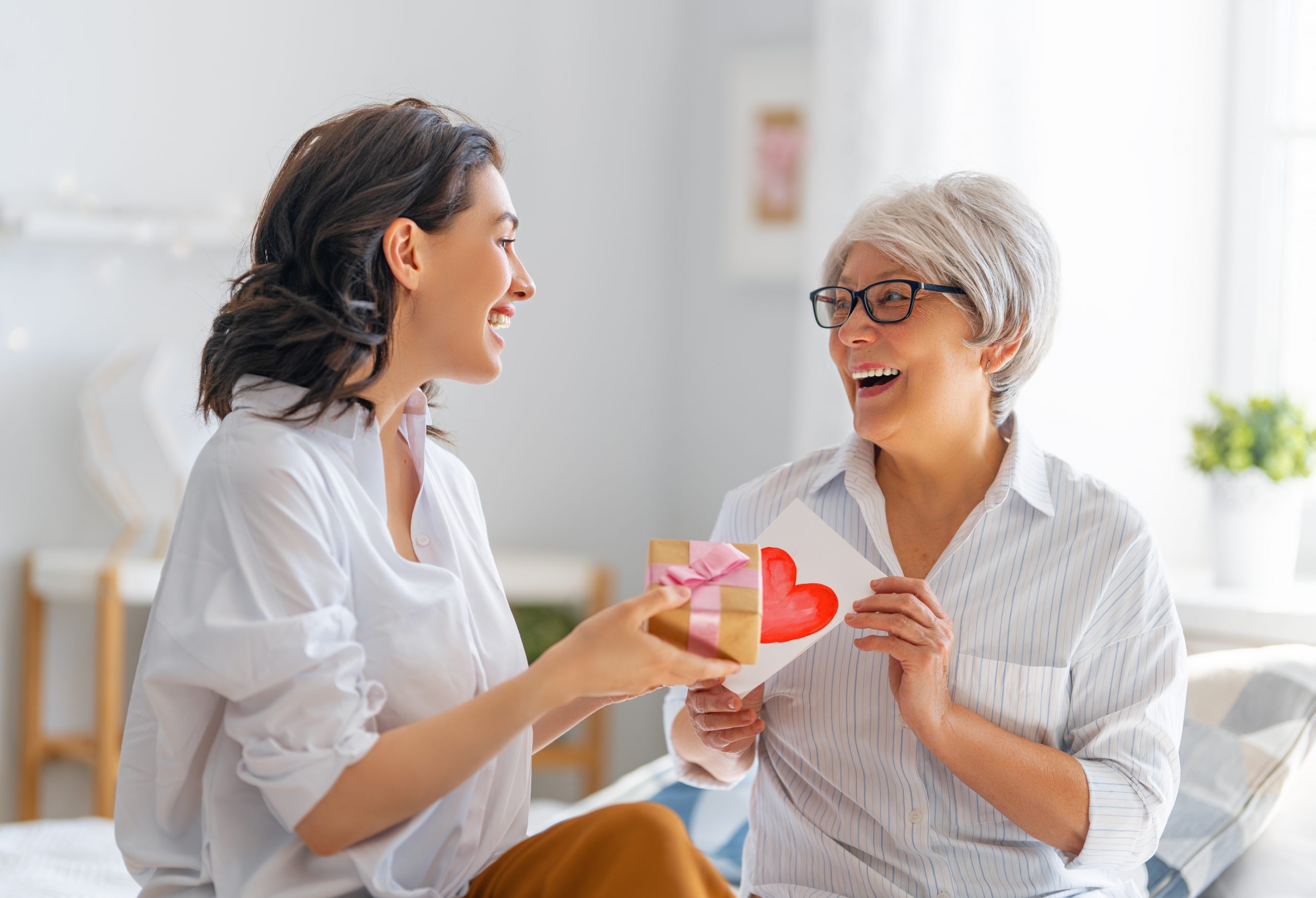 We love our mothers! They are strong, beautiful and always there for us, so this mothers day it's time to spoil them back. Here are a few of our favourite cosmetic gift ideas!
1. Give the gift of ageing in a way that feels good with our Gift Cards!
We are pro ageing in a way that feels good for you! That's why we have our Mothers Day gift Cards! Load them up and let your mum decide what treatments she would love to have.
type A, 40 units – $399
type A, 50 units – $499
type B, 100 units – $349 (Recommended)
type B, 150 units – $449
Or whatever amount you like! Starting from $50. Our Gift Cards can be personalised with your special message. Your mum can use the Gift Card for whichever treatment she likes! Find more info and purchase a Gift Card here.
3. Surprise your mum with our Mothers Day Lite Lift Promo for just $999
Let's be real even though being a mum is a rewarding job it also is the most draining! It can take years of our youth. That's why we have cosmetic enhancements, to help us age in a way that feels good. Anti-wrinkle injections will soften wrinkles and dermal filler injections will fill out lax skin.
Treat 2 areas with Dermal Filler and 3 areas with Anti-Wrinkle. This package for $999 is the perfect gift to give your mother his Mother's Day!
2. Our enhanced skincare
These products are a level up in your mum's skincare game. Our products are ahead of the game and have scientifically proven ingredients with no nasties. Created purely to give your mum the skin she deserves! From repair serums to deep hydrations we are sure to have the products your mother will love;
Rose Cleanser – $69
Honey Cleanser -$69
Light Hydration -$119
Intense Hydration -$119
Repair Serum -$119
Bright Serum -$119
Exfoliant Serum -$119
Zinc Hydration -$129
Protect Tinted -$129
And there you have it! our top picks for gifts this mothers day.
If you have any more questions give us a call here.
Or you can make an appointment here!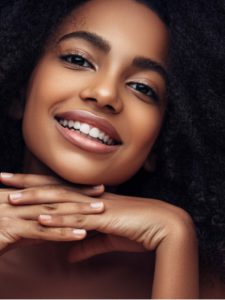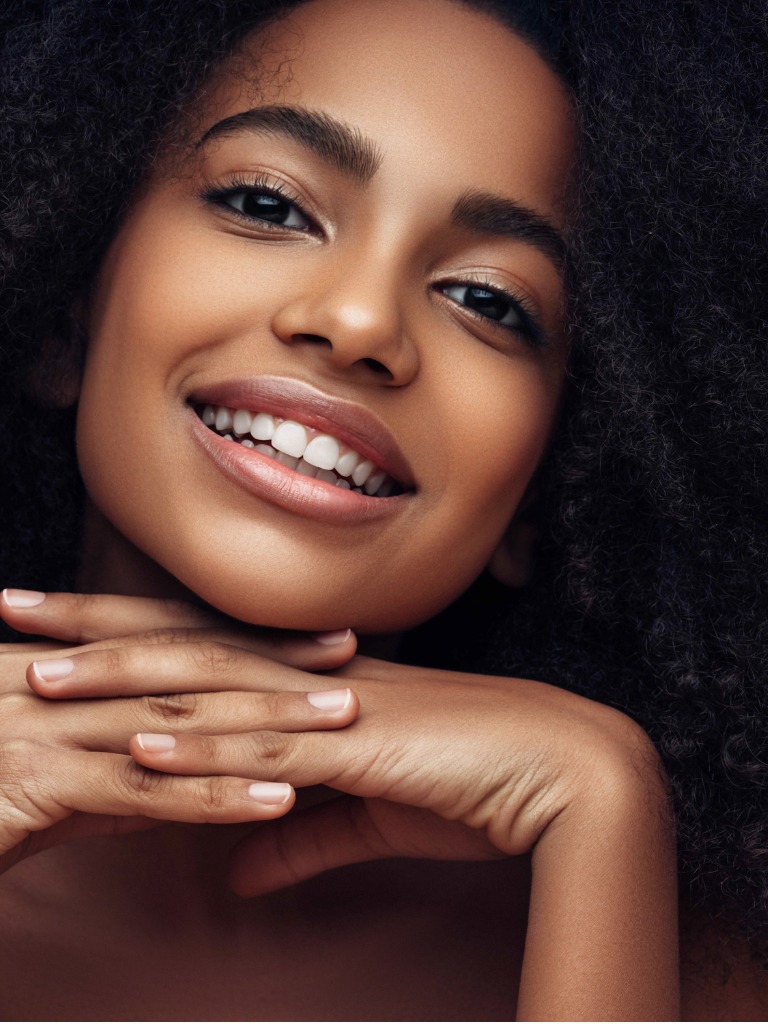 We all dream of flawless, glowing skin — but this is not always easy for everyone to achieve. With a wealth of information floating around the internet, it is often hard to decipher which are the best anti-aging skincare tips and which aren't worth your time. Follow our favourite skincare tips to learn how to enhance your natural beauty and take the first steps for a stunning, natural look.  
Maintain a healthy diet
There's nothing quite as good for your skin as what you feed it with. Maintaining a healthy diet that has plenty of greens and avoids carbohydrates is a great way to enhance your natural beauty. Omega-3 fatty acids, found in flax seeds, walnuts, and fish, can help your skin to create a natural barrier that holds on to moisture.
Avoiding dehydrating substances such as alcohol and cigarettes is also recommended to reduce the risk of early-onset wrinkles. When you smoke a cigarette, you are inhaling over 4,000 toxic chemicals into your body. Alcohol has been proven to reduce skin elasticity and cause puffy eyes. So if you are drinking alcohol, you should ensure that it is in moderation to support maintaining the integrity of your skin, in addition to other health benefits.
Protect your skin from the sun
One of the best skin care tips from dermatologists is simply protecting yourself from harmful UV rays. There are a range of ways that you can protect your skin from unwanted sun damage, including wearing SPF makeup, sunglasses and using broad-brimmed hats. The best anti-aging skincare tips will tell you to avoid UV damage to your skin at all costs. So rather than just bringing out the sunscreen for a day at the beach, your skin should be protected on a day-to-day basis.
For those whose skin has suffered from UV damage, incorporating important vitamins and antioxidants into your skincare regime can certainly help. Topical creams and serums usually contain Vitamin C among other nutrients that your skin will love. They can be incorporated under a layer of sunscreen or makeup, but they should always be applied after cleansing your skin.
Moisturise day and night
When dermatologists and other skincare specialists advise on how to enhance your natural beauty, often the most valuable tips are the simplest ones. A practice such as moisturising twice a day can have huge benefits in helping your skin to retain moisture. Skincare experts recommend that moisturising should take place directly after you shower, and again before you go to the bed for the most beneficial results.
Experts recommend using non-fragrant moisturisers which are gentle enough for everyday use. For some, moisturising may not seem like enough to enhance your natural beauty, but it is also important not to layer too many products onto your skin. Using too many products on top of your moisturiser can create clogged pores which are detrimental to naturally radiant skin.
Cleanse and exfoliate
A clean face is a healthy face. So performing daily cleansing is amongst some of the best skincare tips from dermatologists. It is important to choose the right cleanser for your skin type to ensure that your skin is getting the most out of your daily skincare routine. There are a range of cleansers on the market which are suitable for all types of skin and the only real way to know which one is right for you is through a process of trial and error.
Exfoliation is a key step in the process of how to enhance your natural beauty — but it is important not to exfoliate too much. Exfoliating makes us feel fresh and helps the skin to appear radiant but too much exfoliation can also have a harsh effect on your skin. The best skin care tips from dermatologists suggest exfoliating your skin 2-3 times per week to keep your lovely natural glow.
Nourish your face
As you will see from the tips above, all the best anti-aging skincare tips involve keeping your skin nourished, both inside and out. That's why drinking plenty of water is so critical — hydration is the number one factor that determines the radiance of your skin. For your best chances to enhance your natural beauty, you need to keep your body (and your skin) hydrated as much as possible.
Drinking water helps to flush out nasty toxins in your skin and it helps to maintain your skin's elasticity as you age. In addition to helping you to achieve beautiful, glowing skin, keeping up your water consumption also contributes to healthy hair and nails too. It all comes back to the age-old adage that in order to be beautiful on the outside, we need to keep ourselves beautiful on the inside too.
For more skincare tips, contact the experts at The Cosmetic Lounge and see how we can help you on your journey to glorious, radiant skin. 
Cosmetic injectables have become one of the fastest-growing and most popular beauty treatments in the country. As injectables increase in popularity, more and more treatments are being performed by a range of authorised practitioners including doctors, dentists and qualified nurses. However, Australia has always been known for its strict medical standards and it is these standards that dictate who can and cannot perform cosmetic injectables in Australia. So, who should you get to perform your cosmetic injectables?  
The history of cosmetic injectables in Australia
The world of cosmetic injectables started off in Australia on rather shaky ground, with unqualified practitioners administering injectables in breach of Australian law. Since 2016, many of these loopholes have been closed and the industry has become more strictly monitored.
Where you would once see injectables being advertised by hairdressers, beauty salons, and laser clinics, closer monitoring has drastically reduced the number of unqualified practitioners around the country. These days, the stricter medical standards mean that your best chance of finding the safest cosmetic injectables is with an experienced clinic like The Cosmetic Lounge.
Why cosmetic injections need to be done right
Cosmetic injectables are used to treat a range of conditions from wrinkles and fine lines to crow's feet and hyperhidrosis. All injectables contain chemicals that are used to both relax the facial muscles and to plump out lines which are commonly caused by age.
When you are considering who is the right person to be performing your cosmetic injectables it is important to understand that these chemicals are being injected into areas of your face which contain important nerve endings. This makes expertise a crucial part of choosing the right practitioner, in order to ensure that no permanent damage is being done to your face through a lack of knowledge or experience.  
When performed professionally, cosmetic injectables provide you with natural-looking beauty enhancements, which encourage lasting confidence in your looks. When a realistic approach is taken and a regular schedule is maintained, these cosmetic treatments give you that extra boost to look and feel fantastic, day after day.
The qualifications needed to perform cosmetic injectables
Every person who performs cosmetic injectables in Australia must be certified to do so. To even register for the training to perform injectables, a person must present their medical qualifications, which means that only trained medical doctors, dentists, and nurses are able to do so. To become a cosmetic nurse in Australia you can opt to complete an Advanced Diploma of Cosmetic Dermal Science or as a registered nurse, you can complete a Graduate Diploma of Cosmetic Nursing.
Why choose a qualified nurse to perform your cosmetic injectables?
The real question is why wouldn't you want a qualified professional to be handling your cosmetic injectables? Considering that these beauty treatments involve facial injections, you should want nothing but the best practitioners to be administering your cosmetic treatments.
Though the doctors and dentists who carry out cosmetic injectables in Australia are trained accordingly, a cosmetic nurse is someone who has dedicated their career and all their training to the practice of working with facial muscles and tissue. The best people to perform your cosmetic injectables are the ones with the most experience in working with these kinds of beauty treatments — which is why choosing a qualified nurse, especially one who has spent years working in the cosmetic sector, is the wisest choice for both safety and results.
The case for choosing a cosmetic clinic for injectables
When you are choosing a clinic to carry out your cosmetic injectables, there are four main factors that you should be considering:
Safety

Hygiene

Experience

Results
Dermal or cosmetic injections are medical cosmetic treatments, so much like you would expect good hygiene practices and experience from any medical doctor, you should also be seeking these qualities from your chosen cosmetic clinic.
Clinics that offer injectables as one of their main focuses are more likely to engage in regular training and professional development for their staff, so you can be sure that your cosmetic injectables are being performed by qualified experts. Dedicated cosmetic clinics are closely monitored and must adhere to Australian medical standards. When you choose a clinic that possesses years of experience coupled with proven successful results in cosmetic treatments, you are opting for both safety and assurance.
When looking for the right fit for you in a cosmetic clinic or a medical spa, it is important that you find a place where you feel comfortable and confident. When you find the clinic that is right for you, there really is no looking back.
Choose The Cosmetic Lounge for lasting beauty treatments
If you are looking for cosmetic injectables in Australia which are administered by a team of qualified nurses for the best possible results, book your appointment with The Cosmetic Lounge today. As one of the most experienced cosmetic clinics in Sydney and with 3 handy locations to choose from, you know you will be in the best hands for your cosmetic injectables.