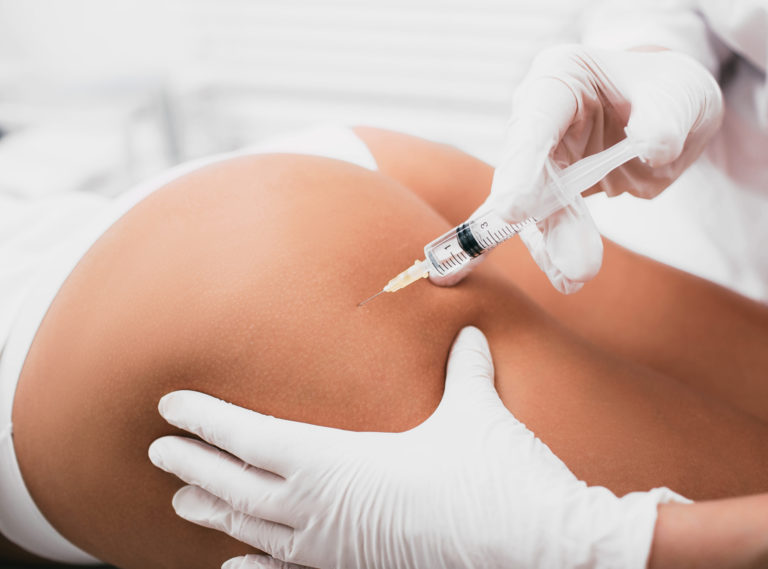 Non Surgical Butt Lift
Our Non Surgical Butt Lifts give a natural plump without the need for painful and risky surgery! This treatment is ideal for anyone who is seeking to naturally shape, tighten and lift there buttocks.
Make an appointment
About the Treatment
Our Non Surgical Butt Lift is performed by our specially trained registered nurses.  They can achieve you desired results with Bio stimulator injections or our Venus Viva diamond polar.
Our Venus Viva Diamondpolar device is powered by patented (MP)² technology that combines Multi-Polar Radiofrequency (RF) and Pulsed Electromagnetic Fields (PEMF). When used synergistically, these technologies produce uniform heat under your skin's surface to increase collagen and elastin fibers while giving you an immediate healthy glow. Treatments with this applicator are safe for all skin types!
Bio stimulator injections is a minimally invasive, low-risk, nonsurgical option that can enhance the curve and shape of your butt. In order to get this treatment, you have to be healthy enough to get dermal fillers. If you don't smoke, are physically healthy, and have realistic goals for the results of this procedure, you are a good candidate for a Sculptra butt lift!
If you're looking to create a more toned and sculpted silhouette or reduce dimpled skin, a non-surgical butt lift may be the perfect way to get the results you are after. At The Cosmetic Lounge, our non-surgical butt lift procedures allow you to enjoy a more natural look and feel with minimal downtime or risks.
The benefits of non-surgical butt lift augmentation
Whether you're interested in addressing signs of ageing and lax skin, dimpled buttocks or adding volume after weight loss, a non-surgical butt lift can give you a defined and fuller look without the need for invasive surgery.
Unlike surgical alternatives, a non-surgical butt lift allows you to achieve a toned and firm shape and fullness without a high scarring risk. With little to no recovery or downtime needed, you can resume your tasks with minimal pain or discomfort.
The side effects of non-surgical butt lift injections
Like all procedures, you may experience minor and temporary side effects from a biostimulating butt lift. Before your treatment, our registered nurses will explain what you can expect and provide support afterwards if needed. The side effects you may experience include:
Bruising or redness
Small nodules
Bleeding at the injection point
Caring for your non-surgical butt lift before and after your treatment
At The Cosmetic Lounge, your safety and an outstanding experience are our highest priorities. From your initial consultation to aftercare, our specially trained nurses will be with you every step of the way. To ensure that you are a good candidate for the procedure, our team may recommend:
You avoid alcohol and herbal supplements.
You disclose your medical history, pre-existing conditions and any medications you consume.
After leaving our clinic, you can return to your daily routine straight away. Ensuring that you massage the treated area  for 5 minutes 5 times a day for 5 day. Your nurse may suggest avoiding alcohol and strenuous exercise for up to 2 days.
Experience exceptional service
Whether you're looking for anti-wrinkle treatments, PDO threads, or even a non-surgical face lift, The Cosmetic Lounge will provide you with a professional and personal service. If you're considering a non-surgical butt lift in Sydney or Wollongong, feel free to book a consultation with our team. Contact us today to find out how this procedure may be just what you've been looking for.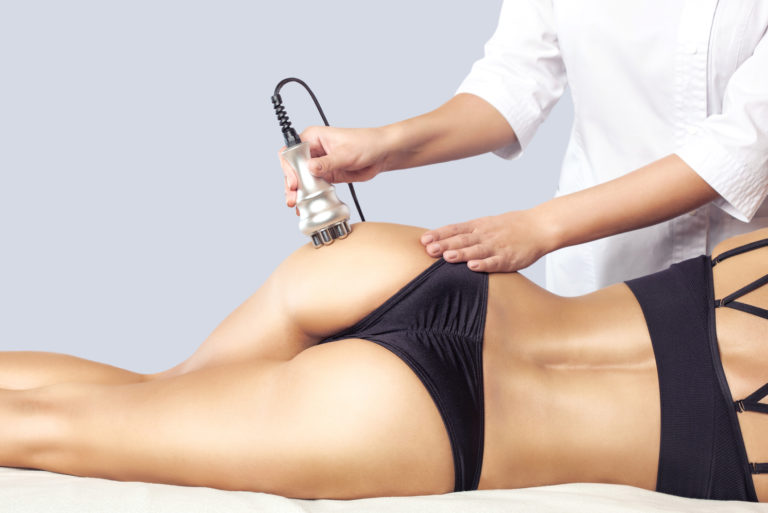 Gallery
Before and Afters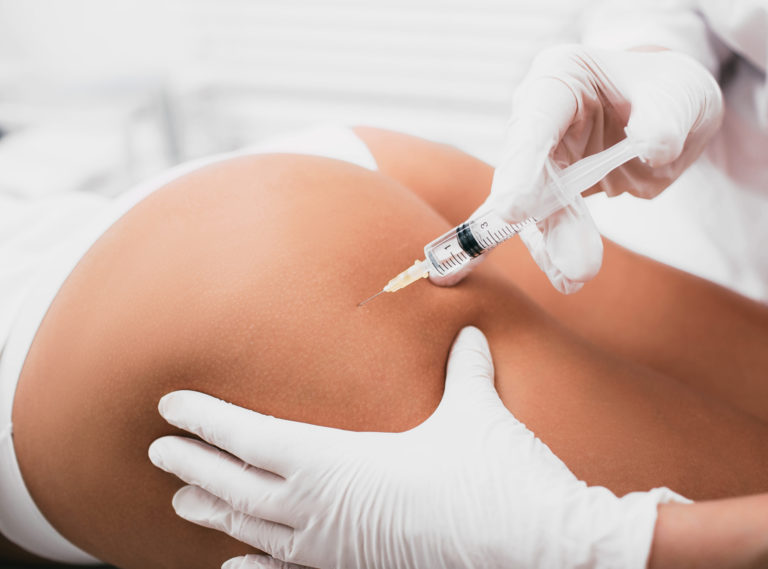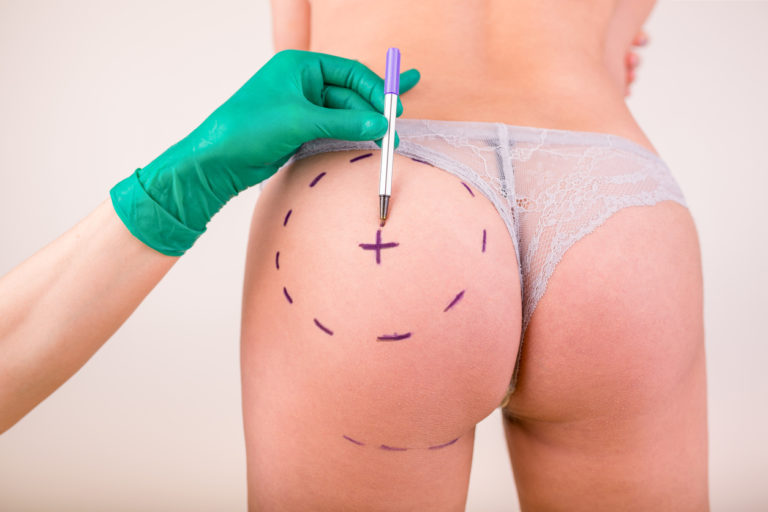 Pricing
Non Surgical Butt Lift
Treatment prices may vary.
Frequently asked questions
Can't find the answer you're looking for? Reach out to our customer support team.
At The Cosmetic Lounge, we offer low risk, non-surgical procedures that give you a stronger, more defined silhouette with no or minimal downtime. We offer two premium services to achieve a butt lift without surgery, they include:

A non-surgical butt lift using a Venus Viva Diamond Polar device combines multiple technologies to heat the tissue below the skin to promote skin tightening and reduce dimpling.
A non-surgical butt lift using Bio stimulator injections, adds volume to your buttocks from targeted points for a plumped, toned and tightened
The cost of non-surgical butt lifts in Sydney and Wollongong vary depending on the amount of bio-stimulating injections, the results you want to achieve and how many treatments you require. Our team will discuss your treatment plan with you during a consultation and provide you with a quote based on your specific needs.
Surgical butt lifts require invasive surgeries involving implants or fat transfers to the buttocks to create a fuller shape. They involve an extended time for recovery, where patients may experience months of post-op swelling and are required to restrict their movements and limit the time they spend sitting for prolonged periods after their surgery. The effects of a surgical butt lift usually is a bigger buttocks whereas bio-stimulating injections adds slight amounts of volume tones and tightens the area.

On the other hand, a Sculptra butt lift is a non-invasive procedure that involves bio simulator injections that adds volume to the buttocks. Another non-surgical option uses a Diamond Polar device to encourage collagen growth. Non-surgical butt lifts with injections have a lower risk, require minimal downtime and have fewer side effects.

Bio stimulating injections and Diamond polar treatments will not give you new kim-k booty. But it is a fantastic treatment for toning, tightening and plumping the buttocks.
Bio stimulating injections and Diamond polar treatments will not give you new kim-k booty. But it is a fantastic treatment for toning, tightening and plumping the buttocks.

Our non-surgical butt lifts in Sydney and Wollongong can give you a toned, tight and lifted buttocks without the need for invasive surgeries. Specially trained registered nurses perform our procedures to ensure you receive the best results to the highest safety standards.

If you're interested in a non-surgical butt lift, it is paramount that you are under the care and expertise of professionals. To find out everything you need to know about having a non-surgical butt lift, be sure to speak to the professionals at The Cosmetic Lounge. We'd be happy to answer any questions you may have